MOTORSPORT PERFORMANCE PROGRAMS
– Engineering The Driver –
In Motorsport there are many factors that are outside of your control.
Improving your physiological and psychological performance is one element you can control.
At Reaction Performance we p
repare Motorsport Athletes for success by 
bridging the gap between 
Coaching, Strength & Conditioning and 
Performance Engineering.
When performance is measured in tenths of a second, you need every competitive edge possible.
Our Motorsport programs shift your attitude from Amateur to Pro and get you standing on the top step of the winners podium.
Tapping into a performance mindset that will take you from Amateur to Pro
Proven coaching methods and personalised application of our programs that create winning solutions for your motorsport career.
Sport Psychology
Learn how to Strategic and Tactical Apply Key Principles of Sport Psychology to Motorsport.
Mentoring
Developing a winning attitude and work ethic.

How to deal with adversity. 

Creating development pathways.
Neural & Cognitive Training
Reaction Time, Peripheral Awareness, Focusing, Inhibition Control, Hand-Eye Coordination, Eye Tracking, Dynamic Visual Acuity, Contrast Sensitivity.
Unlocking Motorsport Athletic Potential
Achieve the Pro Driver levels of performance required to succeed. We'll deliver research based, motorsport strength and conditioning training programs that are adapted to your competition schedule.
Flexible Fitness App And On-line Delivery Methods That Keep You Accountable.
Strength & Motorsport Conditioning
Injury management
Rehab
Tailored Programming
Race Activation
Transformations
Nutrition
Massage
Performance Engineering That Stacks The Odds In Your Favour
Head coach and degree qualified Engineer, Leigh Stamation has worked in the automotive and motorsport industry for more that 20 years. Leigh and his network of Engineers and Race teams can provide Data Analysis for race event Pre-Briefs and Debriefs.
Get A Competitive Edge For Every Event.
Driving Simulator
Race Engineering
Performance Analysis
Event Support
Driver Coaching
Data Analytics
BESPOKE SOLUTIONS CREATING HIGH PERFORMING DRIVERS!
- Find Out How Good You Can Get -
Prepare E8ectively
Think Critically
R

a

c

e

Strategically

Proceed With Clarity
E

x

e

c

u

t

e

Cleanly

Perform Consistently
– 6 Element Coaching –
At Reaction Performance we recognise that we are all at different stages of a health and fitness journey.
Access the Reaction Performance support network, your Fitness and Health Mentors to tailor a package to suit you or your teams needs.
Reaction Performance also offers
Virtual and On Demand Coaching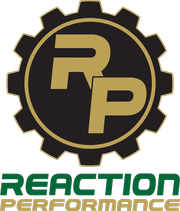 RP share workouts and challenges that engage individuals or teams.
Video Coaching Seminars for individuals and teams that keep you connected.
Access to a private groups and chat services to further enhance your experience.
Workout programs that are delivered to your device.
RP's Personal Trainers monitor your workouts and give you the feedback you need to keep you moving forward.
MyZone MZ3 belts are central to the program delivering offering enhanced Gamification and connectivity as you journey toward your personal goals.
"Success is when you've made the effort to do the best of which you're capable" John Wooden