At Reaction Performance we recognise that we are all at different stages of a health and fitness journey.
PERFORMANCE PROGRAMS AND SERVICES
Access the Reaction Performance support network, your Fitness and Health Mentors to tailor a package to suit you or your teams needs.
Reaction Performance also offers
Virtual and On Demand Coaching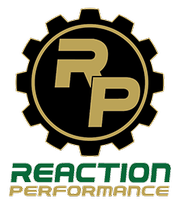 RP share workouts and challenges that engage individuals or teams.
Video Coaching Seminars for individuals and teams that keep you connected.
Access to a private groups and chat services to further enhance your experience.
Workout programs that are delivered to your device.
RP's Personal Trainers monitor your workouts and give you the feedback you need to keep you moving forward.
MyZone MZ3 belts are central to the program delivering offering enhanced Gamification and connectivity as you journey toward your personal goals.